Cyber bullying is pretty much in the news all the time.  Every day we hear about another child taking their own life because their lives have become unbearable.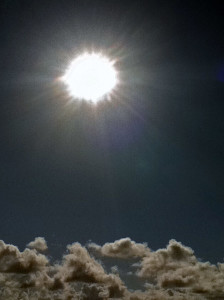 Bullying in childhood used to be confined within a specific group – usually a bunch of school bullies, or the classic big bully from the next street. However, today's children are exposed to a much wider, public circle – the Internet!
Many parents are extremely worried about bullying, particularly in its 'virtual' form. Sadly, the use of technology as a weapon has given today's bullies an even more sinister edge. What is equally sad, in my opinion, is the failure to use the same technology to beat the bully.
DOES THE WHOLE WORLD HATE ME?
Social networking sites provide a sharp and incisive tool for the bully and they also make it easy for them to spread their venom to a much wider audience. This way, the idea that the 'whole world hates me' is easily perpetuated, sometimes with fatal results.
It is such a pity the networking sites are not as willing to take responsibility as they are huge profits. They might even find their profits rise. Internet technology is increasingly being used to fight crime so why can't it be used to defeat bullies rather than enable them? Providers should forward details of all bullying sites to the police voluntarily as well as banning their users for being accomplices. Surely this action would enhance their image?
WHY DO SOCIAL NETWORKING SITES WANT AN UNCARING IMAGE?
An image of network providers as responsible, caring business people who defend human rights would surely be a better one to have than that of a faceless bureaucracy who, far from caring about bullying, actually defend the rights of those who seek to use the Internet to abuse others because… well, why exactly? Some sense of freedom? Freedom to hurt others? Bullied children have no sense of freedom. Bullied children often don't even tell their parents when they are being bullied and their silent suffering can have serious consequences.
IT'S GOOD TO TALK ABOUT BULLYING
Discussing the issue of bullying with children in a natural way can help open up lines of discussion for the future and can send the message to children that it is good to talk about bullying.
One way to introduce the subject naturally is by reading stories that raise the subject. Reading a story about bullying together could be great way to help a child open up.
A SHORT STORY ABOUT BULLYING – THE TREE HUGGER
The Tree Hugger is a short story about bullying. I wrote it because I felt so strongly about  bullying.  It was broadcast on RTE radio here in Ireland as part of a children's radio series and had a great response. I hope you will find it a natural way to raise the subject of bullying for discussion with your child.