When I was a little girl, I loved crafts. I used to collect lots of different bits and pieces, and keep them all in a big box that I called my bits and bobs box.
There are lots of easy crafts you can try to do, and we are going to be adding more easy crafts for kids here very soon.
BEACH-COMBING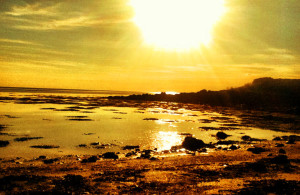 If you like beach-combing, like me, there are lots of different things you can make out of shells and stones, or you can simply collect them.
Something I particularly liked to do, was to paint stones. I would search the beach for stones with different shapes. I was always hoping to find a stone that had a shape like a particular animal or object. You might like to try it – it is very surprising what you can find on the beach, especially if you get there nice and early in the morning, before all the other beachcombers get there.
 HOW TO MAKE LADYBIRDS OUT OF STONES
For example, I used to collect oval-shaped stones so that I could paint them and turn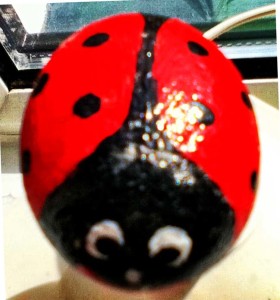 them into Ladybirds. If you would like to learn how to make your own ladybirds, visit this page on turning stones into ladybirds.
Since I grew up, I still enjoy making things, but I spend more of my time writing stories. However, my cousin, June Kelly-Walsh, loves arts and crafts and she spends a lot of time working on her various craft projects and she is always making great things for her family.
I always wanted to learn how to carve a pumpkin but for some reason I never did, but June did! So I was very happy when June kindly took some great pictures and wrote a page about pumpkin carving to share with us.
You will find June's how to carve a pumpkin page here. 

Have fun with your arts and crafts.
Grace