I would like to thank everyone who visited this site and bought books throughout the year.  I hope you all have a very Happy Christmas and that all your dreams come true in the New Year.

For those of you who have been waiting patiently for Father Christmas – a little bird told me he was on his way, so watch out…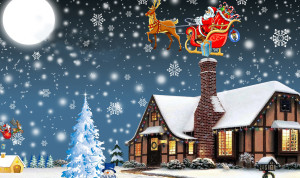 For a brand new Christmas story from Ballyyahoo click here, or on the

Christmas stockings below.